Welcome to HutchBook.com!
Permission to cite HutchBook information is granted only if the source is listed, including the HutchBook.com URL.
◄◄HutchBook.com Links►►
◄◄ HutchBook.com News►►
Updated: July 26, 2022

Origin of Hutchinson #21,000 Discovered!
Last week we steadily worked thru the outstanding examples of Colorado, Oklahoma, Oklahoma Territory, and Indian Territory Hutchinsons auctioned on-line by Holabird Western Americana Collections. If you would like to review the closing prices, here's a link to the bottle listings:
The Wild West Auction (July 2022) - Day 4: Nat. Amer., Cowboy, Mining, Sports, Bottles - Search Items - Page 1 of 4 - Holabird Western Americana Collections (liveauctiongroup.com)
Thanks to the research skills of an HBCA collector specialist and long-time HutchBook contributor, we now know the origin of the CHEANEY / BOTTLING CO. maverick Hutchinson, the 21,000th different bottle catalogued for HutchBook.com's Bottle Directory. The following advertisement appeared on the front page of The Daily Express newspaper in Chickasha, Indian Territory on August 15, 1904: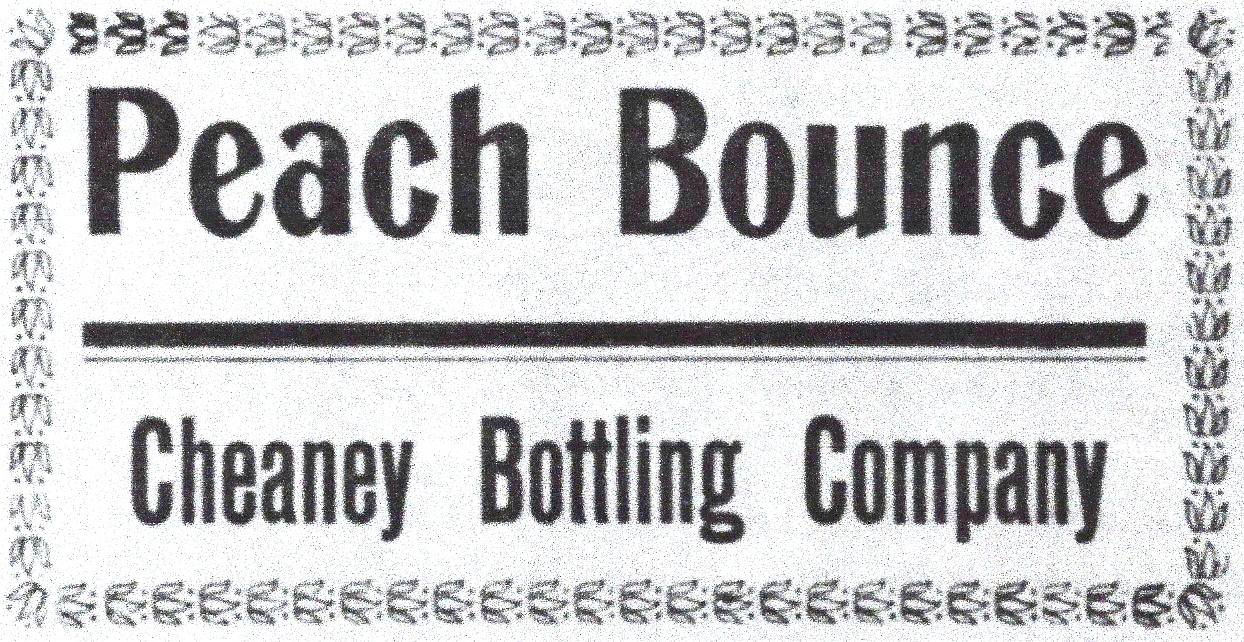 (image courtesy of the Oklahoma Historical Society)
It appears this was probably one of the paper labels affixed to bottles filled with Cheaney Bottling Company's "Peach Bounce" soda. Given the heat wave much of the U.S. is currently experiencing, a cold bottle of Peach Bounce sounds mighty good!
The HutchBook.com listing for this bottle has been moved from UN0005 to InT0010.5.
Updated: April 14, 2022
Here's another newly published bottle book!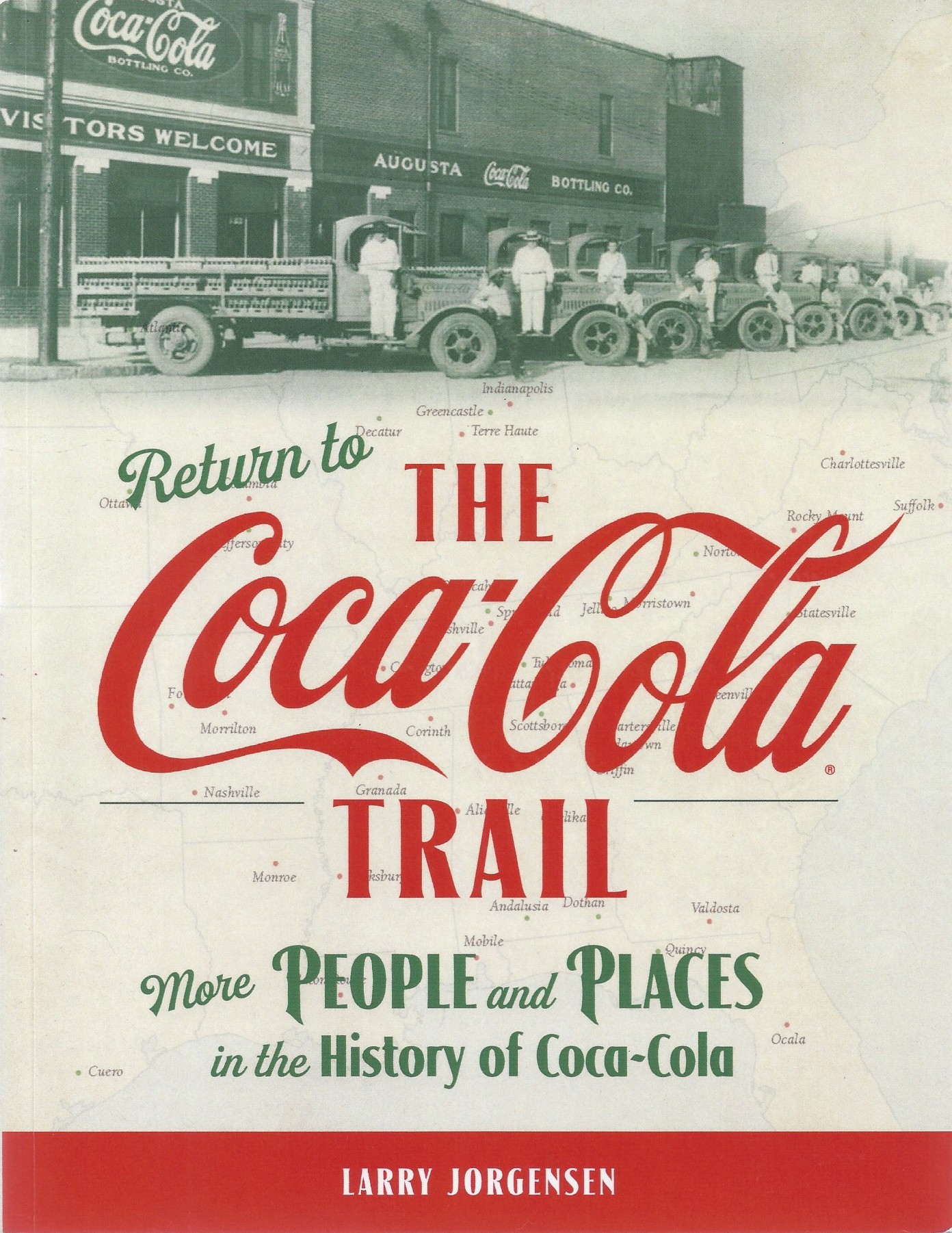 For more information click this link: Return to The Coca-Cola Trail
Updated: December 31, 2021
So much for 2021...
Today ends another pandemic year complete with raging pro vs. anti-vaccination debates, riots at the capitol in Washington, DC, demonstrations in numerous cities around the nation, endless political infighting, increased taxation, price increases for seemingly everything due to both inflation and price gouging, nasty weather, and on and on. Although 2021 has been a very challenging year, this has been an extremely productive 18th year for maintaining HutchBook.com. All things considered, being hunkered down at home has at least been a way to stay safe and somewhat sane. Here's the annual review of statistics covering the past six years:
2016 2017 2018 2019 2020 2021
Listings updated: 2,059 924 2,024 1,465 618 1,669

Newly catalogued: 409 240 281 249 173 342

Total catalogued: 19,666 19,906 20,167 20,399 20,552 20,872

Total images posted: 17,293 18,285 19,518 20,671 21,284 22,500

Images added/replaced: 2,082 992 1,233 1,153 613 1,216

Hours invested: 934 430 1,073 767 475 1,430
A hearty THANK YOU to everyone contributing Hutchinson data and bottle images to the HutchBook initiative. We particularly acknowledge Jay Kasper's dedication to acquiring the late Bob Harms' incredible Hutchinson collection and then making those bottles available to the public via an on-line auction site. Jay's listings were a major contribution to this year's enormous increase in the quality and quantity of HutchBook data.
Even though my total investment in the HutchBook.com project during the past 45 years has now increased to over 21,250 hours, maintaining the Hutchinson Bottle Directory initiative continues to be a challenging, interesting, and highly enjoyable endeavor.
Maintaining and updating HiresBook.com (Hires to You! The Illustrated History of Hires Root Beer) has consumed 200 hours this year as I continue to find newly discovered historical information and steadily upgrade and add to the over 2,700 images now posted.
Ron F.
Updated January 7, 2017
Please Help Kill These Hutchinson Myths!
An index to the "Archived 2013 Hutchinson Highlights" articles has been added to the "HutchBook.com Development" listings at the bottom of this Home page. Scroll down and click the link to the articles, search the index for the topic you are seeking, and click the title for a quick link to the article. These articles were re-posted because so many people repeat tired Hutchinson myths rather than sharing factual information with fellow collectors and the public. Click this link to the Archived 2013 Hutchinson Highlights index to view/review the articles concerning Hutchinson myths:
Hutchinson Myths That Just Won't Die

Hutchinsons Were NOT Used For Bottling Beer

Pure Food and Drugs Act of 1906 did NOT "ban" usage of Hutchinson bottles!
Updated: April 24, 2016
Is Your Bottle A "True" Hutchinson?
Numerous on-line auction sellers do a poor job of describing the bottles they are listing and are likely left wondering why their bottles didn't sell. We routinely see Hutchinsons incorrectly listed as beers (they were NOT used for beer!), whiskeys, milks, medicines, and various other categories. Likewise, a broad array of bottle styles are often incorrectly described as Hutchinsons or "Hutch type" bottles. We understand the challenge facing sellers with little or no bottle collecting knowledge, but wonder why so many experienced bottle collectors often fail to accurately describe their bottles. Understanding the basic types of closures is not difficult, even for those styles often confused with bottles that utilized Hutchinson's Patent Spring Stopper. If you are interested in improving your sales, review the "Hutchinson Bottle Sales Guide" in HutchBook.com's Collecting section and incorporate the suggestions into your on-line bottle listings. Here's a link to the page:
HutchBook.com Development
HutchBook.com is designed to serve as a widely used reference source that will benefit collectors, historians, archaeologists, and other interested users. The Hutchinson Bottle Collectors' Association (HBCA) sponsors free public access to HutchBook.com. HBCA members support and promote historical research by collecting, preserving, studying, documenting, displaying, communicating, and sharing information about the antique bottles that utilized Charles G. Hutchinson's Patent Spring Stopper.
Since the Hutchinson Bottle Directory initiative's founding in 1976, over 1,000 people have contributed bottle data and related information for this project. The following portions of the site document the project's historical development:
HutchBook.com Implementation
Phase I: Hutchinson History (launched September 30, 2009)
HutchBook.com Phase I focuses on historical development of the North American soft drink industry during the 1879 to World War I Hutchinson Era. Site content includes extensively researched, factual documentation concerning: the origin of the term "soda pop;" the evolution of bottle closures, including 30+ stopper patents often confused with Hutchinson's Patent Spring Stoppers; a history of the W. H. Hutchinson and Son company; Hutchinson's lawsuits; the American bottling system; pre-Hutchinson Era bottling; Hutchinson bottles; the Hutchinson bottling process; and much more. Printed out, the content is 300+ pages in length!
Phase II: Bottle Directory (launched August 1, 2012)
HutchBook.com's newest feature is the Hutchinson Bottle Directory, a fully searchable, free access database cataloguing extensive data on over 21,000 different Hutchinson bottles. The powerful new "Hutchinson Search" engine is a gateway to detailed data about the Hutchinson bottles utilized in all U.S. states and territories, Canadian provinces, and several foreign countries. Users have access to numerous pre-defined, printable lists of Hutchinson bottles, plus lists of bottles in popular collecting categories, such as colored and picture Hutchinsons. The database is continually updated to ensure users have access to the most current and accurate Hutchinson information available.
To access the database and its related features, click on the Bottle Directory link located in the left side navigation bar on any HutchBook.com page.
Phase III: Bottle Illustrations (commenced August 1, 2012)
Phase III is the addition of photographs, scans, and computer-assisted drawings to accompany individual Hutchinson bottle listings. Over 23,000 images are now posted on-line, with more being continually added.